No. 27 – Joanne

This is an e-guitar based on the June body shape with some slight adjustments to the curves. It has a chambered mahogany body with flamed maple top and two p90 pickups. Like the June, it has an alder neck and rosewood fretboard and headplate.
We used brass and rosewood for the appointments, including antique brass tuning machines, a (partly) brass-plated Schaller wrap-around bridge, rosewood knobs with brass dots, a rosewood tip on the pickup switch, and even rosewood pickup covers.
Details:
Scale length: 628 mm
Body: mahogany (sapele), one-piece, chambered
Top: flamed maple, bookmatched, ca. 8 mm
Binding: rosewood and flamed maple
Neck: bolt-on alder neck, with rosewood headplate and heelcap
Fretboard: rosewood, with maple side dots
Pickups: Lollar standard P90s, with rosewood pickup covers
Bridge: Schaller Signum wrap-around bridge, nickel – partially brass plated
Switch: Switchcraft 3-way, with rosewood tip
Pots: Allparts CTS 500k, audio taper. customized rosewood knobs with brass dots
Tuning machines: Der Jung antique brass open-geared tuners with brass-plated butterbean buttons
and so on… We put so many little details into this instrument, it would take all day.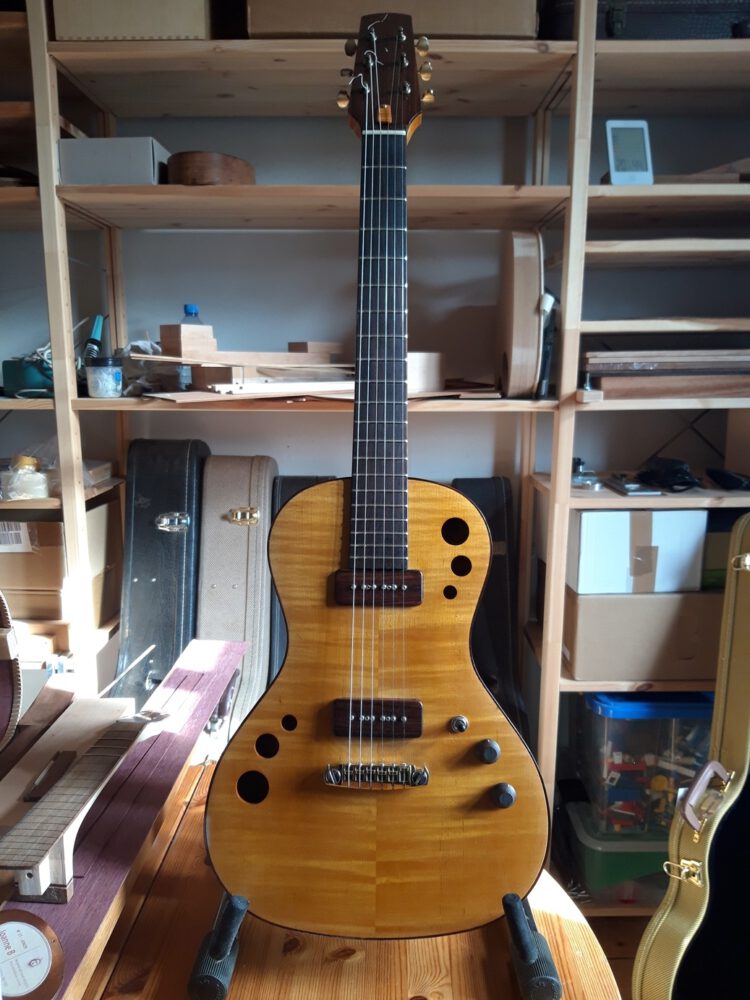 Update April 2022
Thomas was here for a short visit and played the Joanne for the first time, shared his impressions, made some suggestions for improvement and did some work on getting the setup just right. He felt the neck was (and throat) a little too massive and could be taken down some. I also thought the headstock seemed a little wide and didn't like the "swell" of the volute (as if the poor thing had mumps). So I took the finish off and took the back of the neck down a bit, narrowed the headstock just a little on each side, and completely reshaped the throat and volute. In the end I liked it much better and really think it was worth the extra effort.
Before: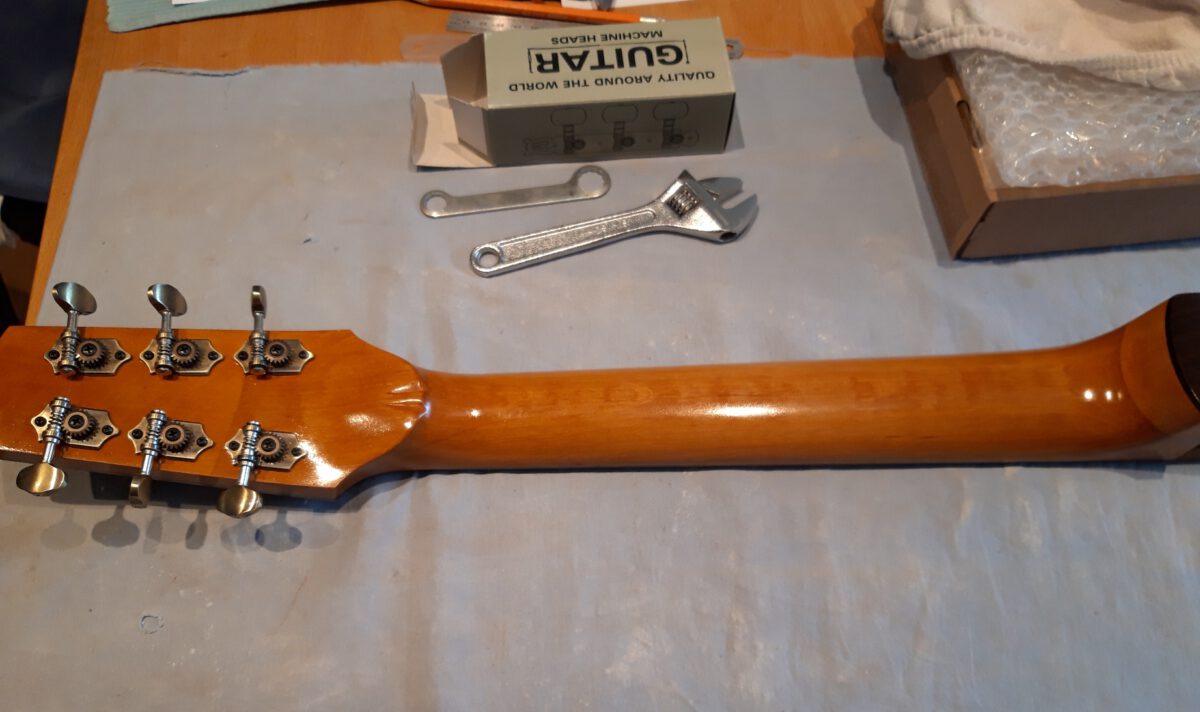 After reshaping: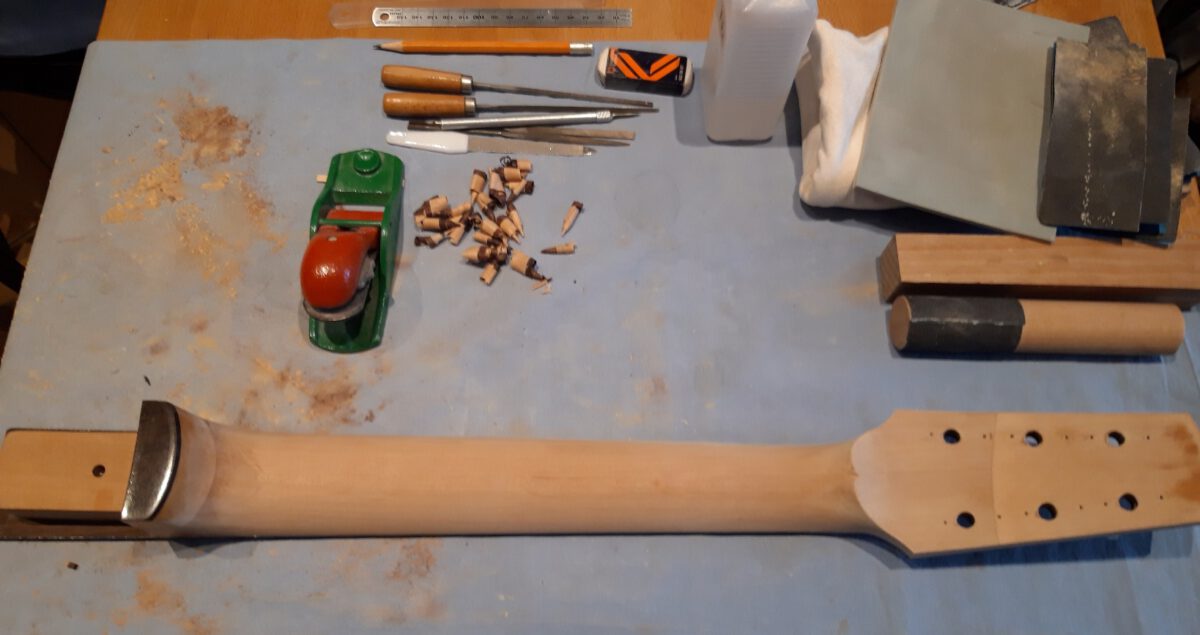 After refinishing: